The measurement of tension (or availability of water in the soil) is a universal technique, allowing control of (almost) any irrigation system, on any soil, any crop, any climate.
Tensiometry allows the irrigator to control his season perfectly with 10 to 20 decisions, permanently adapting to the soil, plant and climate context.
Application
Tensiometry, as part of the agronomic monitoring of crops, allows: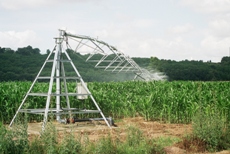 Real-time measurement of soil moisture status.
Comfort in irrigation management, making it possible to make irrigation decisions for the following week. 
Monitoring root development: we can follow the evolution of the root development of the culture.
It also allows, at the economic level (see examples here):
Water saving: inputs are adjusted (dates, number, frequency) in relation to soil, plant, stage of development, climate and type of irrigation.
The gain in productivity and quality: the maintenance in water comfort without excess, adapted according to the stages of development improves quality and quantity.
Optimal management of limited volumes, with the choice of the optimal (or critical) timing for possible irrigation.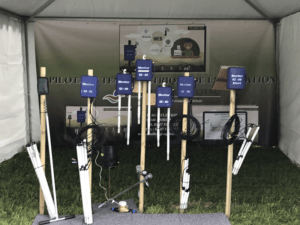 Examples, testimonials, result
In arboriculture, a professional management with Monitor costs 20 to 30 kg of fruits / ha / year with the hope of gaining a caliber is 2 to 3 T / ha / year and savings of 20 to 50% in drip, for example.
On melon: yield gain and water saving.
On vegetable seeds: better results and saving.
On cereals: the cost is 1 quintal / ha / year with a hope of gaining double, with optimization of the m3 used.
On Corn, the economy in non-limiting condition is 1.5 round of average water.
About a hundred other irrigated crops, which we have followed, same observation.