Irrigation management, Soil humidity, Monitor R2-DX ®, Watermark ® sensor
Challenge Agriculture has been monitoring irrigation, servicing and equiping irrigators and advisors, for over 32 years.
Tensiometry allows to observe soils and monitor irrigation in (almost) all situations of crop, soil, climate, irrigation equipment.
A performing irrigation, like any agricultural technique, combines a good advise, a good equipment, a good use of the equipment.
Good advise thanks to experience, good equipment thanks to WATERMARK ® and our dedicated plant, good use thanks to education and field service.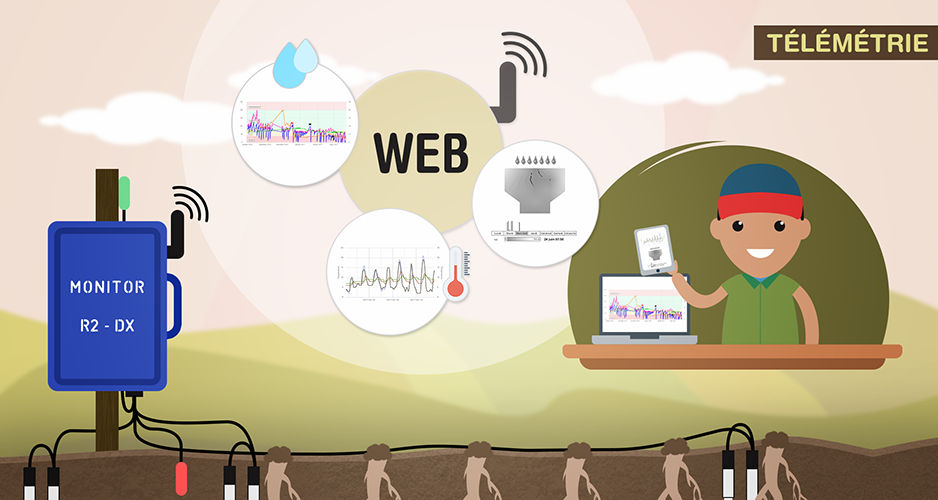 32 years of experience
For 32 years, Challenge Agriculture has equiped and advised farmers and advisors in irrigation management.
Online store
Discover our solutions, get a quotation, adapted advises and purchase online, with a few clics.
We speak English !
Your data portal
Displays your monitors' graphs (soil/air temperature, WATERMARK sensors, rain gauge, watermeter…), and online advises.